In this post, we have prepared a list of new and cute Baby Boy Names Starting With S in Hindu. Along with the meaning of those names. We hope you like the boys' names given below.
Every parent wants their newborn baby name to be very simple and attractive as well as have good meaning. That's why they think a lot before naming the baby.
That's why they try to collect names and information related to them in different ways, keeping in mind these problems of those parents, we have collected this list of baby boy names that start with the letter S for you. So that we can make your name search process easy and you can give the perfect name to your newborn baby boy.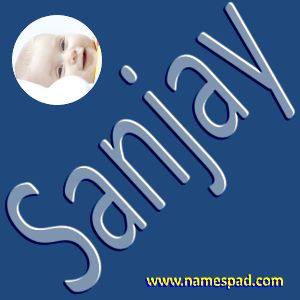 Name:- Sanjay (संजय)
Meaning of Sanjay:- Victorious, Lord Shiva, the charioteer of Dhritarashtra
Religion:- Hindu
Gender:- Boy
Rashi:- Aquarius (Kumbh Rashi)
Star (Nakshatra):- Shatabhisha
Numerology:- 7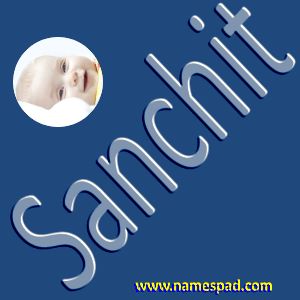 Name:- Sanchit (संचित)
Meaning of Sanchit:- Collected, accumulated
Religion:- Hindu
Gender:- Boy
Rashi:- Aquarius (Kumbh Rashi)
Star (Nakshatra):- Shatabhisha
Numerology:- 11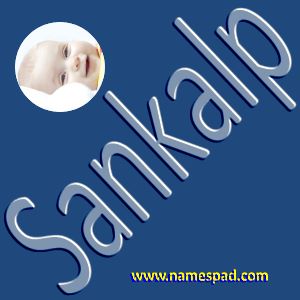 Name:- Sankalp (संकल्प)
Meaning of Sankalp:- Determination, intention, decision
Religion:- Hindu
Gender:- Boy
Rashi:- Aquarius (Kumbh Rashi)
Star (Nakshatra):- Shatabhisha
Numerology:- 2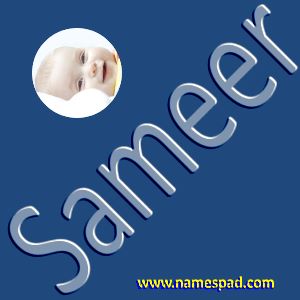 Name:- Sameer (समीर)
Meaning of Sameer:- Wind, Beneficial, Entertaining Companion, Good Friend
Religion:- Hindu
Gender:- Boy
Rashi:- Aquarius (Kumbh Rashi)
Star (Nakshatra):- Shatabhisha
Numerology:- 7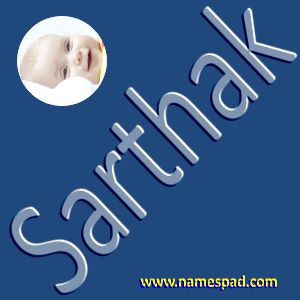 Name:- Sarthak (सार्थक)
Meaning of Sarthak:- Whatever it means, meaningful, successful, useful
Religion:- Hindu
Gender:- Boy
Rashi:- Aquarius (Kumbh Rashi)
Star (Nakshatra):- Shatabhisha
Numerology:- 6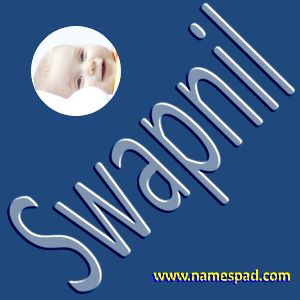 Name:- Swapnil (स्वप्निल)
Meaning of Swapnil:- Dreamy, Seen in a Dream
Religion:- Hindu
Gender:- Boy
Rashi:- Aquarius (Kumbh Rashi)
Star (Nakshatra):- Shatabhisha
Numerology:- 4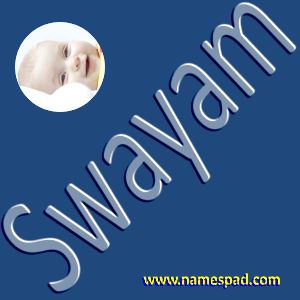 Name:- Swayam (स्वयम)
Meaning of Swayam:- Myself, overall
Religion:- Hindu
Gender:- Boy
Rashi:- Aquarius (Kumbh Rashi)
Star (Nakshatra):- Shatabhisha
Numerology:- 9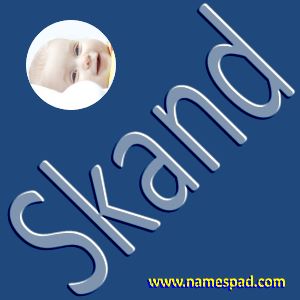 Name:- Skand (स्कन्द)
Meaning of Skand:- Flowing, The name of Karthikeya, Lord Murgan, God of War
Religion:- Hindu
Gender:- Boy
Rashi:- Aquarius (Kumbh Rashi)
Star (Nakshatra):- Shatabhisha
Numerology:- 4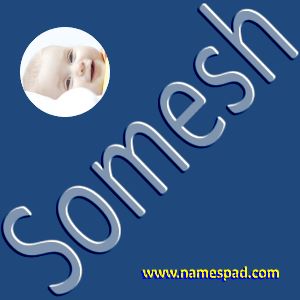 Name:- Somesh (सोमेश)
Meaning of Somesh:- Moon, Lord of Soma, one of the twelve Jyotrilings
Religion:- Hindu
Gender:- Boy
Rashi:- Aquarius (Kumbh Rashi)
Star (Nakshatra):- Shatabhisha
Numerology:- 3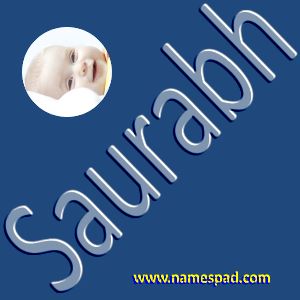 Name:- Saurabh (सौरभ)
Meaning of Saurabh:- Fragrance, Saffron
Religion:- Hindu
Gender:- Boy
Rashi:- Aquarius (Kumbh Rashi)
Star (Nakshatra):- Purvabhadra
Numerology:- 3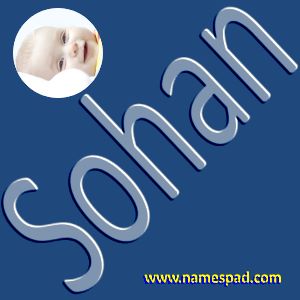 Name:- Sohan (सोहन)
Meaning of Sohan:- Beautiful
Religion:- Hindu
Gender:- Boy
Rashi:- Aquarius (Kumbh Rashi)
Star (Nakshatra):- Purvabhadra
Numerology:- 3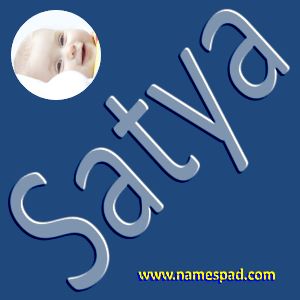 Name:- Satya (सत्या)
Meaning of Satya:- Faithfully, Honestly, virtue
Religion:- Hindu
Gender:- Boy
Rashi:- Aquarius (Kumbh Rashi)
Star (Nakshatra):- Shatabhisha
Numerology:- 3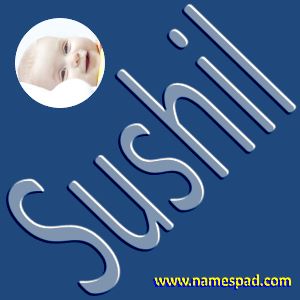 Name:- Sushil (सुशील)
Meaning of Sushil:- Good character
Religion:- Hindu
Gender:- Boy
Rashi:- Aquarius (Kumbh Rashi)
Star (Nakshatra):- Shatabhisha
Numerology:- 3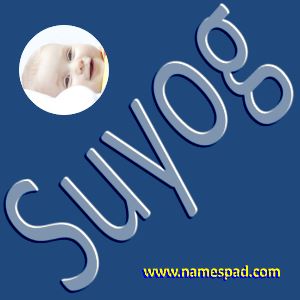 Name:- Suyog (सुयोग)
Meaning of Suyog:- Good timing, Concentration
Religion:- Hindu
Gender:- Boy
Rashi:- Aquarius (Kumbh Rashi)
Star (Nakshatra):- Shatabhisha
Numerology:- 9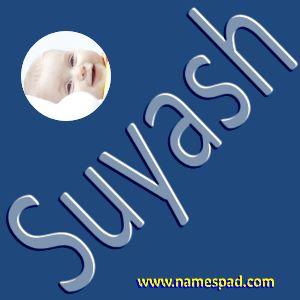 Name:- Suyash (सुयश)
Meaning of Suyash:- Fabulous
Religion:- Hindu
Gender:- Boy
Rashi:- Aquarius (Kumbh Rashi)
Star (Nakshatra):- Shatabhisha
Numerology:- 3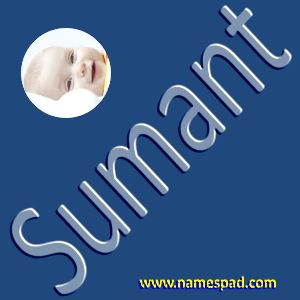 Name:- Sumant (सुमंत)
Meaning of Sumant:- Easily known, A friendly spirit
Religion:- Hindu
Gender:- Boy
Rashi:- Aquarius (Kumbh Rashi)
Star (Nakshatra):- Shatabhisha
Numerology:- 7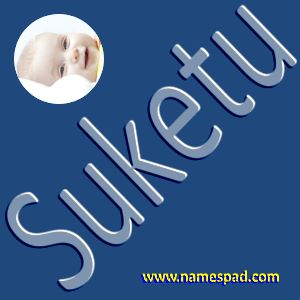 Name:- Suketu (सुकेतु)
Meaning of Suketu:- Another name of Lord Vishnu, flag, magnificent, a Yaksha king
Religion:- Hindu
Gender:- Boy
Rashi:- Aquarius (Kumbh Rashi)
Star (Nakshatra):- Shatabhisha
Numerology:- 1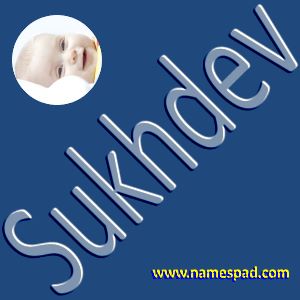 Name:- Sukhdev (सुखदेव)
Meaning of Sukhdev:- God of happiness
Religion:- Hindu
Gender:- Boy
Rashi:- Aquarius (Kumbh Rashi)
Star (Nakshatra):- Shatabhisha
Numerology:- 9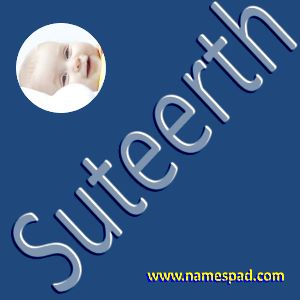 Name:- Suteerth (सुतीर्थ)
Meaning of Suteerth:- Good teacher, Pilgrimage, lord shiva
Religion:- Hindu
Gender:- Boy
Rashi:- Aquarius (Kumbh Rashi)
Star (Nakshatra):- Shatabhisha
Numerology:- 7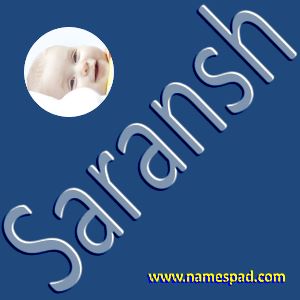 Name:-

Saransh

(सारांश)

Meaning of Saransh:- Precise, In Brief
Religion:- Hindu
Gender:- Boy
Rashi:- Aquarius (Kumbh rashi)
Star (Nakshatra):- Shatabhisha
Numerology:- 9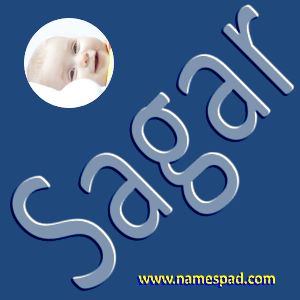 Name:-

Sagar

(सागर)

Meaning of Sagar:- Sea ​, Ocean
Religion:- Hindu
Gender:- Boy
Rashi:- Aquarius (Kumbh rashi)
Star (Nakshatra):- Shatabhisha
Numerology:- 11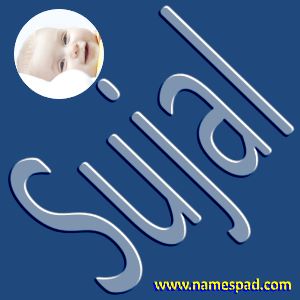 Name:-

Sujal

(सुजल)

Meaning of Sujal:- Pure water, affectionate
Religion:- Hindu
Gender:- Boy
Rashi:- Aquarius (Kumbh rashi)
Star (Nakshatra):- Shatabhisha
Numerology:- 9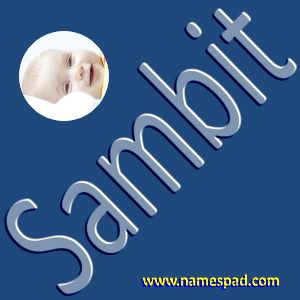 Name:-

Sambit

(संबित)

Meaning of Sambit:- Consciousness
Religion:- Hindu
Gender:- Boy
Rashi:- Aquarius (Kumbh rashi)
Star (Nakshatra):- Shatabhisha
Numerology:- 1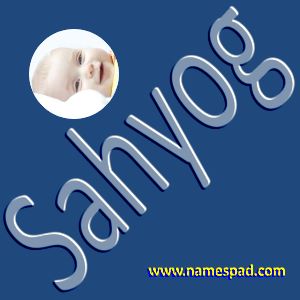 Name:-

Sahyog

(सहयोग)

Meaning of Sahyog:- Working together, Sharing in work
Religion:- Hindu
Gender:- Boy
Rashi:- Aquarius (Kumbh rashi)
Star (Nakshatra):- Shatabhisha
Numerology:- 5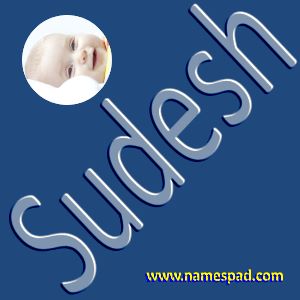 Name:-

Sudesh

(सुदेश)

Meaning of Sudesh:- Country, Wise, Skilled
Religion:- Hindu
Gender:- Boy
Rashi:- Aquarius (Kumbh rashi)
Star (Nakshatra):- Shatabhisha
Numerology:- 22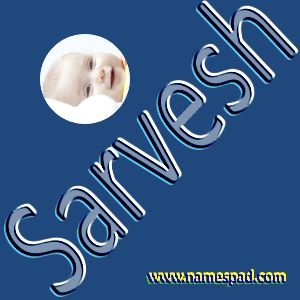 Name:-

Sarvesh

(सर्वेश)

Meaning of Sarvesh:- Lord Shiva, Lord of all
Religion:- Hindu
Gender:- Boy
Rashi:- Aquarius (Kumbh rashi)
Star (Nakshatra):- Shatabhisha
Numerology:- 11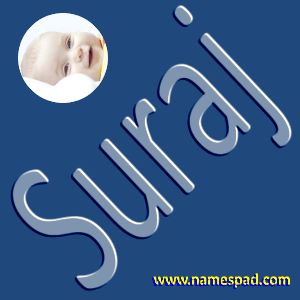 Name:-

Suraj

(सूरज)

Meaning of Suraj:- Sun
Religion:- Hindu
Gender:- Boy
Rashi:- Aquarius (Kumbh rashi)
Star (Nakshatra):- Shatabhisha
Numerology:- 6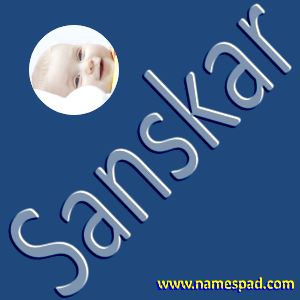 Name:-

Sanskar

(संस्कार)

Meaning of Sanskar:- Purity, Morality
Religion:- Hindu
Gender:- Boy
Rashi:- Aquarius (Kumbh rashi)
Star (Nakshatra):- Shatabhisha
Numerology:- 2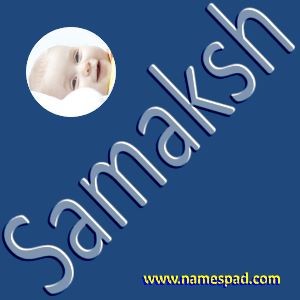 Name:-

Samaksh

(समक्ष)

Meaning of Samaksh:- One who is near, Dignity
Religion:- Hindu
Gender:- Boy
Rashi:- Aquarius (Kumbh rashi)
Star (Nakshatra):- Shatabhisha
Numerology:- 9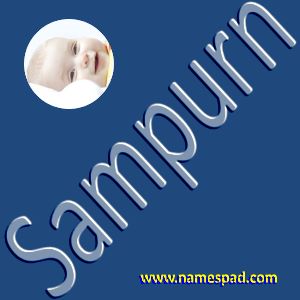 Name:-

Sampurn

(सम्पूर्ण)

Meaning of Sampurn:- Complete, Accomplished
Religion:- Hindu
Gender:- Boy
Rashi:- Aquarius (Kumbh rashi)
Star (Nakshatra):- Shatabhisha
Numerology:- 3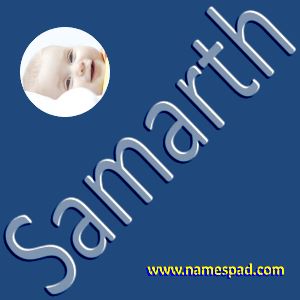 Name:-

Samarth

(समर्थ)

Meaning of Samarth:- The Powerful, Another name for Krishna, One who has the power
Religion:- Hindu
Gender:- Boy
Rashi:- Aquarius (Kumbh rashi)
Star (Nakshatra):- Shatabhisha
Numerology:- 8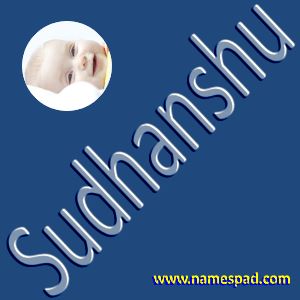 Name:-

Sudhanshu

(सुधांशु)

Meaning of Sudhanshu:- Moon, Camphor
Religion:- Hindu
Gender:- Boy
Rashi:- Aquarius (Kumbh rashi)
Star (Nakshatra):- Shatabhisha
Numerology:- 2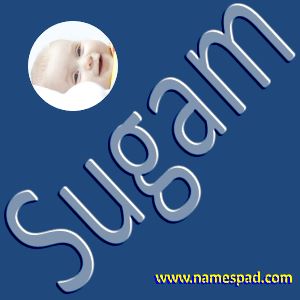 Name:-

Sugam

(सुगम)

Meaning of Sugam:- Easy to reach
Religion:- Hindu
Gender:- Boy
Rashi:- Aquarius (Kumbh rashi)
Star (Nakshatra):- Shatabhisha
Numerology:- 8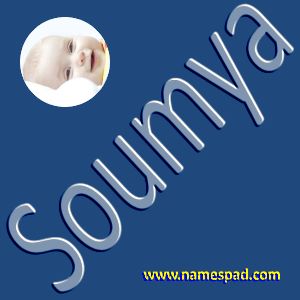 Name:-

Soumya

(सौम्य)

Meaning of Soumya:- Goddess Durga, Clear, Gentle
Religion:- Hindu
Gender:- Boy
Rashi:- Aquarius (Kumbh rashi)
Star (Nakshatra):- Shatabhisha
Numerology:- 4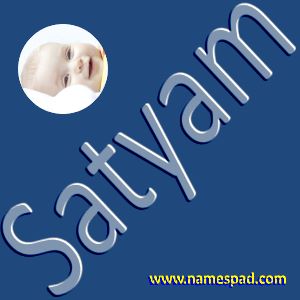 Name:-

Satyam

(सत्यम)

Meaning of Satyam:- Honesty, Valor
Religion:- Hindu
Gender:- Boy
Rashi:- Aquarius (Kumbh rashi)
Star (Nakshatra):- Shatabhisha
Numerology:- 5
Name:-

Satyarth

(सत्यार्थ)

Meaning of Satyarth:- Meaning of truth
Religion:- Hindu
Gender:- Boy
Rashi:- Aquarius (Kumbh rashi)
Star (Nakshatra):- Shatabhisha
Numerology:- 3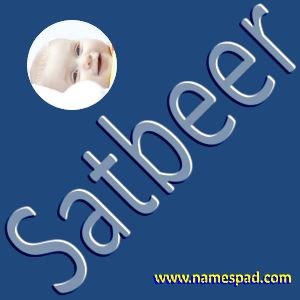 Name:-

Satbeer

(सतबीर)

Meaning of Satbeer:- True warrior
Religion:- Hindu
Gender:- Boy
Rashi:- Aquarius (Kumbh rashi)
Star (Nakshatra):- Shatabhisha
Numerology:- 4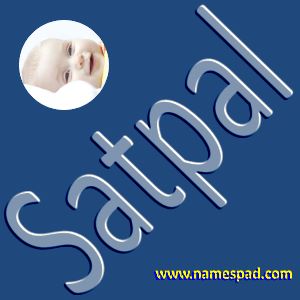 Name:-

Satpal

(सतपाल)

Meaning of Satpal:- Defender of truth, Truth follower
Religion:- Hindu
Gender:- Boy
Rashi:- Aquarius (Kumbh rashi)
Star (Nakshatra):- Shatabhisha
Numerology:- 2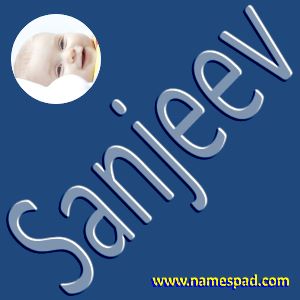 Name:-

Sanjeev

(संजीव)

Meaning of Sanjeev:- Love, Life
Religion:- Hindu
Gender:- Boy
Rashi:- Aquarius (Kumbh rashi)
Star (Nakshatra):- Shatabhisha
Numerology:- 8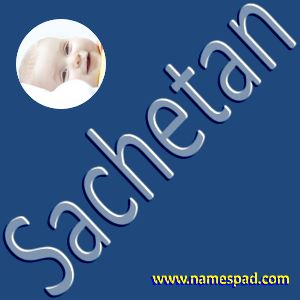 Name:-

Sachetan

(सचेतन)

Meaning of Sachetan:- Logic, rational, Animated
Religion:- Hindu
Gender:- Boy
Rashi:- Aquarius (Kumbh rashi)
Star (Nakshatra):- Shatabhisha
Numerology:- 9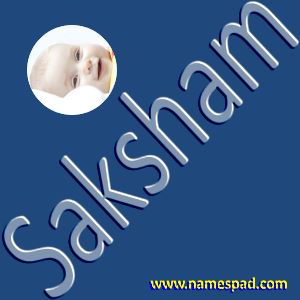 Name:-

Saksham

(सक्षम)

Meaning of Saksham:- Qualified, skilled, Capable
Religion:- Hindu
Gender:- Boy
Rashi:- Aquarius (Kumbh rashi)
Star (Nakshatra):- Shatabhisha
Numerology:- 1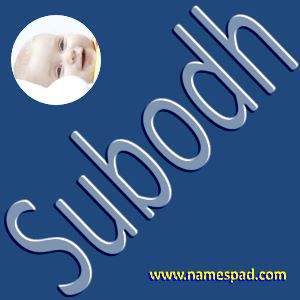 Name:-

Subodh

(सुबोध)

Meaning of Subodh:- Intelligent, Easily understood, Sound advice
Religion:- Hindu
Gender:- Boy
Rashi:- Aquarius (Kumbh rashi)
Star (Nakshatra):- Shatabhisha
Numerology:- 9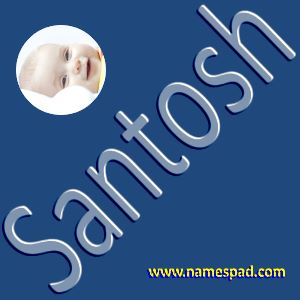 Name:-

Santosh

(संतोष)

Meaning of Santosh:- Satisfied, Happiness
Religion:- Hindu
Gender:- Boy
Rashi:- Aquarius (Kumbh rashi)
Star (Nakshatra):- Shatabhisha
Numerology:- 1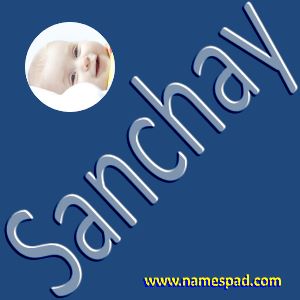 Name:-

Sanchay

(संचय)

Meaning of Sanchay:- Deposit, Collection
Religion:- Hindu
Gender:- Boy
Rashi:- Aquarius (Kumbh rashi)
Star (Nakshatra):- Shatabhisha
Numerology:- 1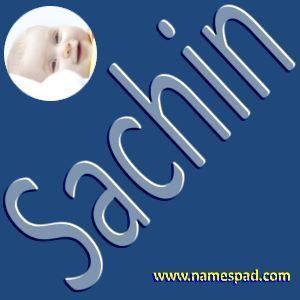 Name:-

Sachin

(सचिन)

Meaning of Sachin:- Existence, Pure, Lord shiva, Indra
Religion:- Hindu
Gender:- Boy
Rashi:- Aquarius (Kumbh rashi)
Star (Nakshatra):- Shatabhisha
Numerology:- 9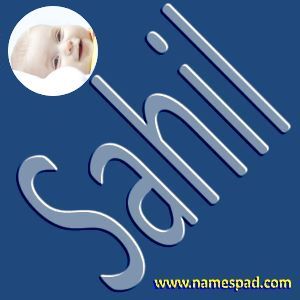 Name:-

Sahil

(साहिल)

Meaning of Sahil:- Beach, Noise, Leader
Religion:- Hindu
Gender:- Boy
Rashi:- Aquarius (Kumbh rashi)
Star (Nakshatra):- Shatabhisha
Numerology:- 4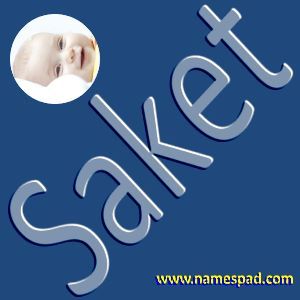 Name:-

Saket

(साकेत)

Meaning of Saket:- Lord krishna, Heaven, Intention
Religion:- Hindu
Gender:- Boy
Rashi:- Aquarius (Kumbh rashi)
Star (Nakshatra):- Shatabhisha
Numerology:- 11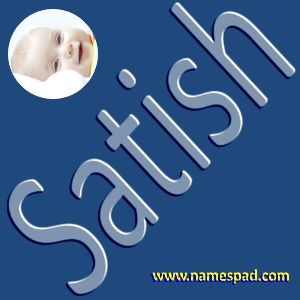 Name:-

Satish

(सतीश)

Meaning of Satish:- God of truth, Lord Shiva, Ruler of hundreds
Religion:- Hindu
Gender:- Boy
Rashi:- Aquarius (Kumbh rashi)
Star (Nakshatra):- Shatabhisha
Numerology:- 8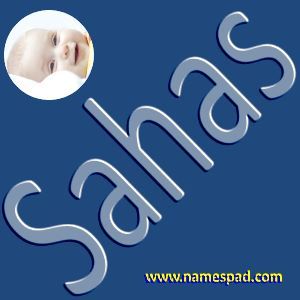 Name:-

Sahas

(साहस)

Meaning of Sahas:- Bravery, Courage, Valor
Religion:- Hindu
Gender:- Boy
Rashi:- Aquarius (Kumbh rashi)
Star (Nakshatra):- Shatabhisha
Numerology:- 4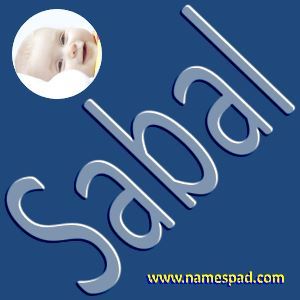 Name:-

Sabal

(सबल)

Meaning of Sabal:- With strength
Religion:- Hindu
Gender:- Boy
Rashi:- Aquarius (Kumbh rashi)
Star (Nakshatra):- Shatabhisha
Numerology:- 1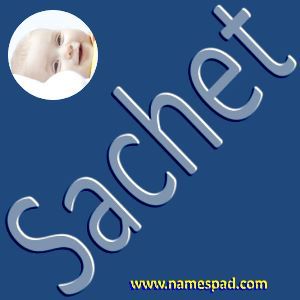 Name:-

Sachet

(सचेत)

Meaning of Sachet:- Consciousness, Joyful
Religion:- Hindu
Gender:- Boy
Rashi:- Aquarius (Kumbh rashi)
Star (Nakshatra):- Shatabhisha
Numerology:- 3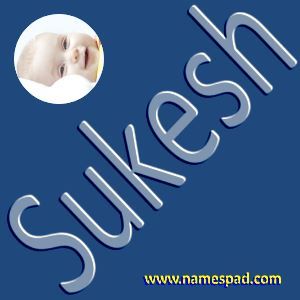 Name:- Sukesh (सुकेश)
Meaning of Sukesh:- With beauty, God of happiness
Religion:- Hindu
Gender:- Boy
Rashi:- Aquarius (Kumbh Rashi)
Star (Nakshatra):- Shatabhisha
Numerology:- 6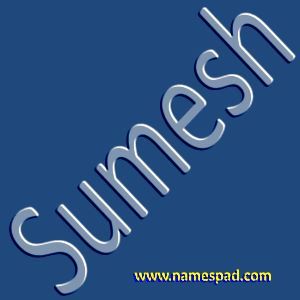 Name:- Sumesh (सुमेश)
Meaning of Sumesh:- Knowledgeable, Lord of the Flowers
Religion:- Hindu
Gender:- Boy
Rashi:- Aquarius (Kumbh Rashi)
Star (Nakshatra):- Shatabhisha
Numerology:- 8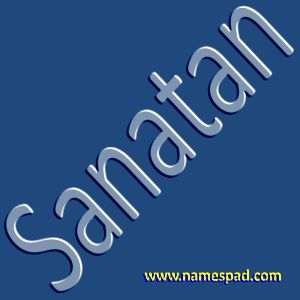 Name:- Sanatan (सनातन)
Meaning of Sanatan:- Constant, Permanent, Lord Shiva, Immortal, Ancient
Religion:- Hindu
Gender:- Boy
Rashi:- Aquarius (Kumbh Rashi)
Star (Nakshatra):- Shatabhisha
Numerology:- 2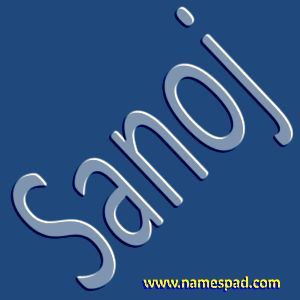 Name:- Sanoj (सनोज)
Meaning of Sanoj:- Immortal, Rays of Sun
Religion:- Hindu
Gender:- Boy
Rashi:- Aquarius (Kumbh Rashi)
Star (Nakshatra):- Shatabhisha
Numerology:- 8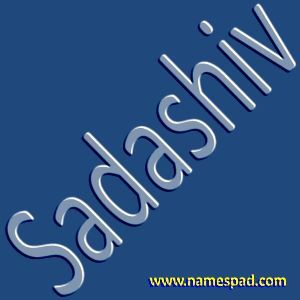 Name:- Sadashiv (सदाशिव)
Meaning of Sadashiv:- Pure, Inner purity, Lord Shiva
Religion:- Hindu
Gender:- Boy
Rashi:- Aquarius (Kumbh Rashi)
Star (Nakshatra):- Shatabhisha
Numerology:- 6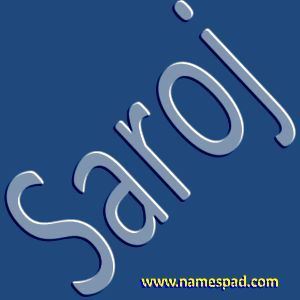 Name:- Saroj (सरोज)
Meaning of Saroj:- Lotus
Religion:- Hindu
Gender:- Boy
Rashi:- Aquarius (Kumbh Rashi)
Star (Nakshatra):- Shatabhisha
Numerology:- 5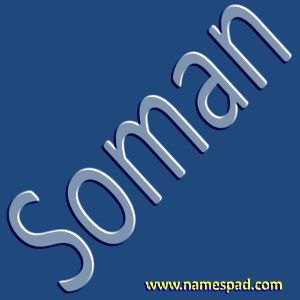 Name:- Soman (सोमन)
Meaning of Soman:- The Moon
Religion:- Hindu
Gender:- Boy
Rashi:- Aquarius (Kumbh Rashi)
Star (Nakshatra):- Purvabhadra
Numerology:- 2
Name:- Satendra (सतेंद्र)
Meaning of Satendra:- Lord Vishnu, Lord of Truth
Religion:- Hindu
Gender:- Boy
Rashi:- Aquarius (Kumbh Rashi)
Star (Nakshatra):- Shatabhisha
Numerology:- 7
Name:- Satyveer (सत्यवीर)
Meaning of Satyveer:- One who lives with truth
Religion:- Hindu
Gender:- Boy
Rashi:- Aquarius (Kumbh Rashi)
Star (Nakshatra):- Shatabhisha
Numerology:- 1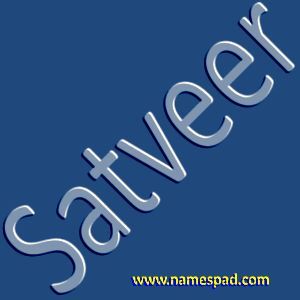 Name:- Satveer (सतवीर)
Meaning of Satveer:- Lord Vishnu, The winner of truth
Religion:- Hindu
Gender:- Boy
Rashi:- Aquarius (Kumbh Rashi)
Star (Nakshatra):- Shatabhisha
Numerology:- 8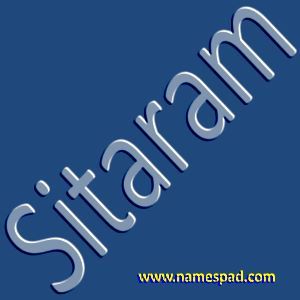 Name:- Sitaram (सीताराम)
Meaning of Sitaram:- Lord Ram and Sita ji
Religion:- Hindu
Gender:- Boy
Rashi:- Aquarius (Kumbh Rashi)
Star (Nakshatra):- Shatabhisha
Numerology:- 7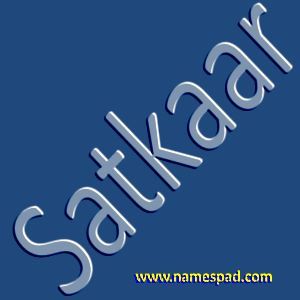 Name:- Satkaar (सत्कार)
Meaning of Satkaar:- Respect, Honor, Guest of Honor
Religion:- Hindu
Gender:- Boy
Rashi:- Aquarius (Kumbh Rashi)
Star (Nakshatra):- Shatabhisha
Numerology:- 5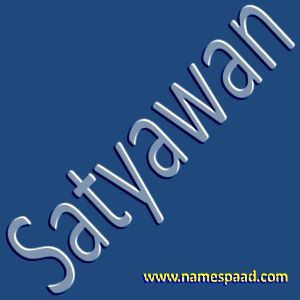 Name:- Satyawan (सत्यवान)
Meaning of Satyawan:- Truthful, One who speaks truth
Religion:- Hindu
Gender:- Boy
Rashi:- Aquarius (Kumbh Rashi)
Star (Nakshatra):- Shatabhisha
Numerology:- 4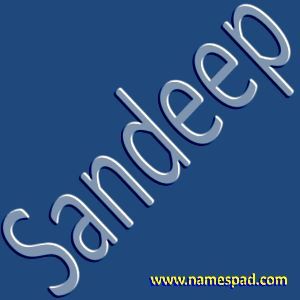 Name:- Sandeep (संदीप)
Meaning of Sandeep:- Beautiful, Light, A lighted lamp
Religion:- Hindu
Gender:- Boy
Rashi:- Aquarius (Kumbh Rashi)
Star (Nakshatra):- Shatabhisha
Numerology:- 4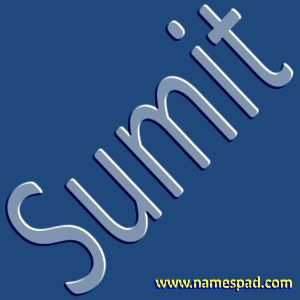 Name:- Sumit (सुमित)
Meaning of Sumit:- A good partner, Friend
Religion:- Hindu
Gender:- Boy
Rashi:- Aquarius (Kumbh Rashi)
Star (Nakshatra):- Shatabhisha
Numerology:- 9
Name:- Sujeet (सुजीत)
Meaning of Sujeet:- Victorious, Auspicious
Religion:- Hindu
Gender:- Boy
Rashi:- Aquarius (Kumbh Rashi)
Star (Nakshatra):- Shatabhisha
Numerology:- 6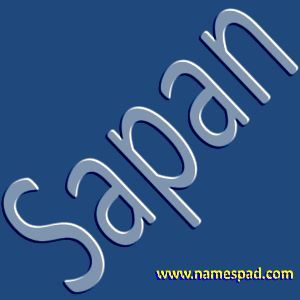 Name:- Sapan (सपन)
Meaning of Sapan:- The dream
Religion:- Hindu
Gender:- Boy
Rashi:- Aquarius (Kumbh Rashi)
Star (Nakshatra):- Shatabhisha
Numerology:- 9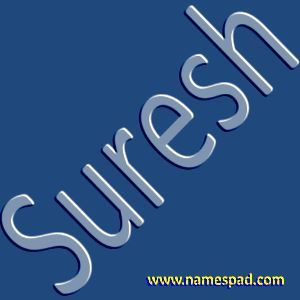 Name:- Suresh (सुरेश)
Meaning of Suresh:- Sun god, Ruler of gods, lord
Religion:- Hindu
Gender:- Boy
Rashi:- Aquarius (Kumbh Rashi)
Star (Nakshatra):- Shatabhisha
Numerology:- 9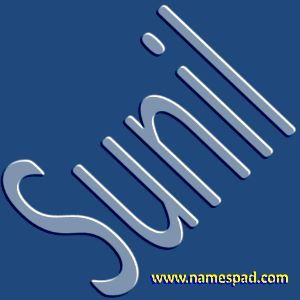 Name:- Sunil (सुनील)
Meaning of Sunil:- Bluestone, sapphire, a gem
Religion:- Hindu
Gender:- Boy
Rashi:- Aquarius (Kumbh Rashi)
Star (Nakshatra):- Shatabhisha
Numerology:- 9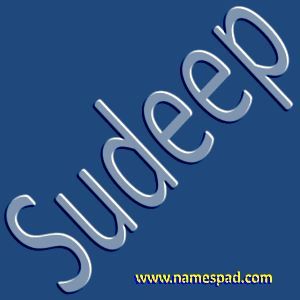 Name:- Sudeep (सुदीप)
Meaning of Sudeep:- Happy, Bright
Religion:- Hindu
Gender:- Boy
Rashi:- Aquarius (Kumbh Rashi)
Star (Nakshatra):- Shatabhisha
Numerology:- 4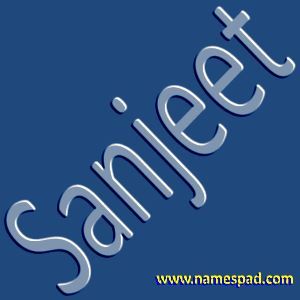 Name:- Sanjeet (संजीत)
Meaning of Sanjeet:- Winner of all four directions
Religion:- Hindu
Gender:- Boy
Rashi:- Aquarius (Kumbh Rashi)
Star (Nakshatra):- Shatabhisha
Numerology:- 6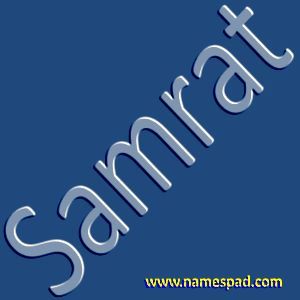 Name:- Samrat (सम्राट)
Meaning of Samrat:- Emperor, king
Religion:- Hindu
Gender:- Boy
Rashi:- Aquarius (Kumbh Rashi)
Star (Nakshatra):- Shatabhisha
Numerology:- 6
How do you like the names given in this list of  Baby Boy Names Starting With S in Hindu, tell us by writing in the comment box, as well as like and share this post! Thank you