Hello Friends! In today's post, we have prepared a list of Hindu boy names starting with E. Along with this, you will also get other types of information related to these names in this post.
Every parent wants their newborn baby name to be very simple and attractive as well as have good meaning. That's why they think a lot before naming the baby.
That's why they try to collect names and information related to them in different ways, keeping in mind these problems of those parents, we have collected this list of children's names that start with the letter E for you. So that we can make your name search process easy and you can give the perfect name to your newborn baby.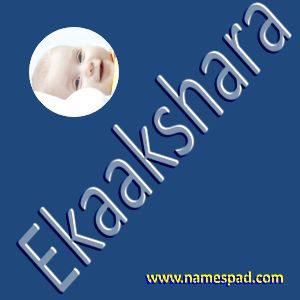 Name:-

Ekaakshara (एकाक्षर)

Meaning of Ekaakshara:- Heaven, sky
Origin:- Hindu
Gender:- Boy
Rashi:- Aries (Mesh Rashi)
Star (Nakshatra):- Krittika
Numerology:- 5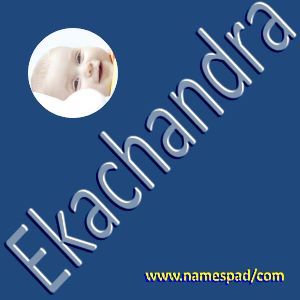 Name:-

Ekachandra

(एकचंद्र)

Meaning of Ekachandra:- Sole moon
Origin:- Hindu
Gender:- Boy
Rashi:- Aries (Mesh Rashi)
Star (Nakshatra):- Krittika
Numerology:- 2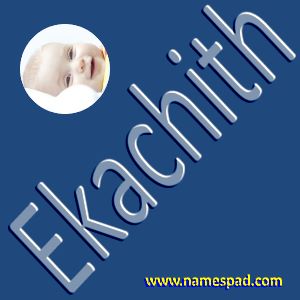 Name:-

Ekachith

(एकचित्त)

Meaning of Ekachith:- With one mind
Origin:- Hindu
Gender:- Boy
Rashi:- Aries (Mesh Rashi)
Star (Nakshatra):- Krittika
Numerology:- 8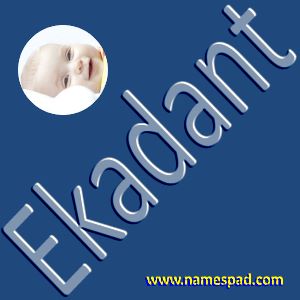 Name:-

Ekadant

(एकदंत)

Meaning of Ekadant:- Lord Ganesha
Origin:- Hindu
Gender:- Boy
Rashi:- Aries (Mesh Rashi)
Star (Nakshatra):- Krittika
Numerology:- 4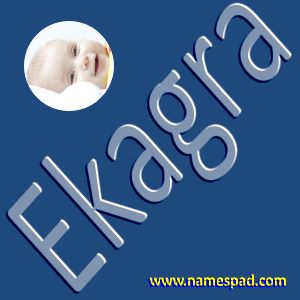 Name:-

Ekagra

(एकाग्र)

Meaning of Ekagra:- Concentrate
Origin:- Hindu
Gender:- Boy
Rashi:- Aries (Mesh Rashi)
Star (Nakshatra):- Krittika
Numerology:- 5
Name:-

Ekaj

(एकज)

Meaning of Ekaj:- The only child
Origin:- Hindu
Gender:- Boy
Rashi:- Aries (Mesh Rashi)
Star (Nakshatra):- Krittika
Numerology:- 9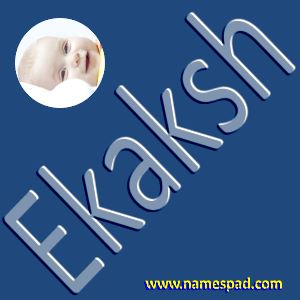 Name:-

Ekaksh

(एकाक्ष)

Meaning of Ekaksh:- Lord Shiva, One-Eyed, Focused, Persistent, One who has strong determination
Origin:- Hindu
Gender:- Boy
Rashi:- Aries (Mesh Rashi)
Star (Nakshatra):- Krittika
Numerology:- 1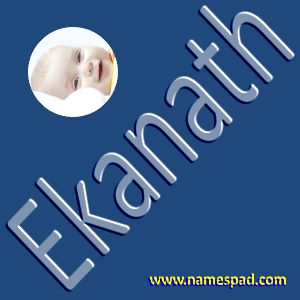 Name:-

Ekanath

(एकनाथ)

Meaning of Ekanath:- King
Origin:- Hindu
Gender:- Boy
Rashi:- Aries (Mesh Rashi)
Star (Nakshatra):- Krittika
Numerology:- 5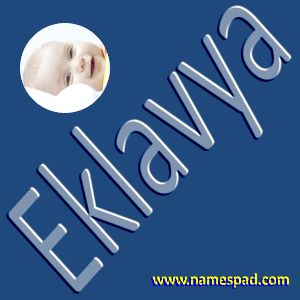 Name:-

Eklavya

(एकलव्य)

Meaning of Eklavya:- A student learned archery by watching it
Origin:- Hindu
Gender:- Boy
Rashi:- Aries (Mesh Rashi)
Star (Nakshatra):- Krittika
Numerology:- 1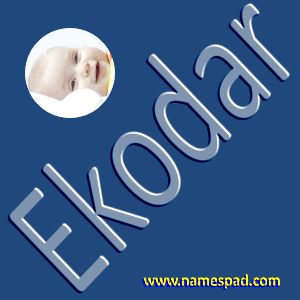 Name:-

Ekodar

(एकोदर)

Meaning of Ekodar:- Brother
Origin:- Hindu
Gender:- Boy
Rashi:- Aries (Mesh Rashi)
Star (Nakshatra):- Krittika
Numerology:- 3
How do you like the names are given in this list of Hindu boy names starting with E, tell us by writing in the comment box, as well as like and share this post! Thank you