While name recognition and self-expression are an important part of this, it is essential to choose the right name that best suits your child. The name 'M' is one of the most commonly used letters in the alphabet, and many popular baby boy names are derived from this letter.
In this post, we go over some of the best baby boy names starting with M along with their meanings. If you are looking for baby names starting with the letter M, then this post is very suitable for you.
We mention names like Manish, Mukund, and Mihir, but there are many others. The names we mention in the post may not be the most common, but they are still very popular and widely used.
List of Baby Boy Names Starting With M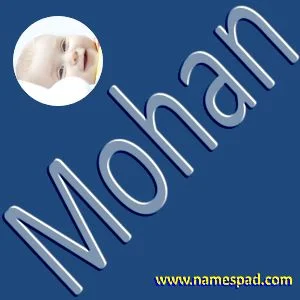 Name:-

Mohan

(मोहन)

Meaning of Mohan:- A name of Lord Krishna, Attractive, Beautiful
Origin:- Hindu
Gender:- Boy
Rashi:- Leo (Simha Rashi)
Star (Nakshatra):- Purva Phalguni
Numerology:- 11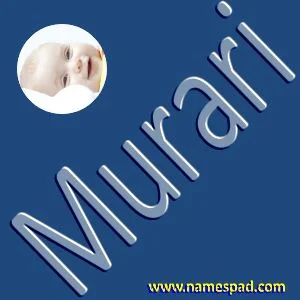 Name:-

Murari

(मुरारी)

Meaning of Murari:- Lord Shri Krishna
Origin:- Hindu
Gender:- Boy
Rashi:- Leo (Simha Rashi)
Star (Nakshatra):- Magha
Numerology:- 8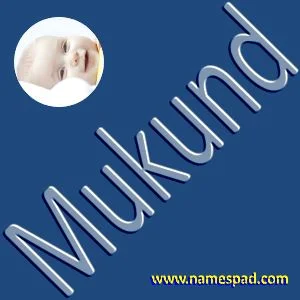 Name:-

Mukund

(मुकुंद)

Meaning of Mukund:- Lord Shri Krishna
Origin:- Hindu
Gender:- Boy
Rashi:- Leo (Simha Rashi)
Star (Nakshatra):- Magha
Numerology:- 9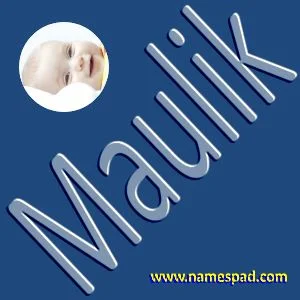 Name:-

Maulik

(मौलिक)

Meaning of Maulik:- Valuable, Precious
Origin:- Hindu
Gender:- Boy
Rashi:- Leo (Simha Rashi)
Star (Nakshatra):- Purva Phalguni
Numerology:- 8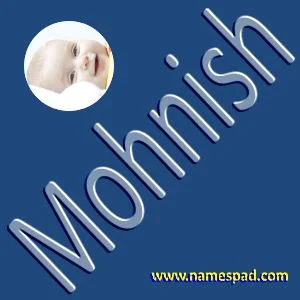 Name:-

Mohnish

(मोहनीश)

Meaning of Mohnish:- Lord Shri Krishna
Origin:- Hindu
Gender:- Boy
Rashi:- Leo (Simha Rashi)
Star (Nakshatra):- Purva Phalguni
Numerology:- 3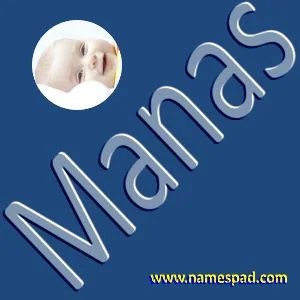 Name:-

Manas

(मानस)

Meaning of Manas:- Extreme thoughts, Brilliant, Desire, Humans
Origin:- Hindu
Gender:- Boy
Rashi:- Leo (Simha Rashi)
Star (Nakshatra):- Magha
Numerology:- 5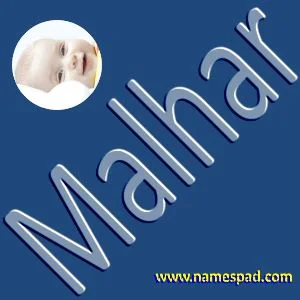 Name:-

Malhar

(मल्हार)

Meaning of Malhar:- Giver of Rain, One of the Ragas, A variant form is Malhara
Origin:- Hindu
Gender:- Boy
Rashi:- Leo (Simha Rashi)
Star (Nakshatra):- Magha
Numerology:- 8
Name:-

Makrand

(मकरंद)

Meaning of Makrand:- Honey
Origin:- Hindu
Gender:- Boy
Rashi:- Leo (Simha Rashi)
Star (Nakshatra):- Magha
Numerology:- 1
Name:-

Mahip

(महिप)

Meaning of Mahip:- Protector of the earth
Origin:- Hindu
Gender:- Boy
Rashi:- Leo (Simha Rashi)
Star (Nakshatra):- Magha
Numerology:- 1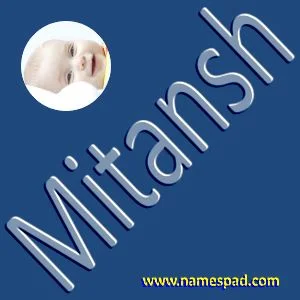 Name:-

Mitansh

(मितांश)

Meaning of Mitansh:- Friend, Sweet
Origin:- Hindu
Gender:- Boy
Rashi:- Leo (Simha Rashi)
Star (Nakshatra):- Magha
Numerology:- 5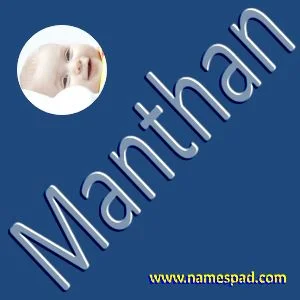 Name:-

Manthan

(मंथन)

Meaning of Manthan:- Reflection through study
Origin:- Hindu
Gender:- Boy
Rashi:- Leo (Simha Rashi)
Star (Nakshatra):- Magha
Numerology:- 7
Name:-

Mudit

(मुदित)

Meaning of Mudit:- Happy, Pleased
Origin:- Hindu
Gender:- Boy
Rashi:- Leo (Simha Rashi)
Star (Nakshatra):- Magha
Numerology:- 1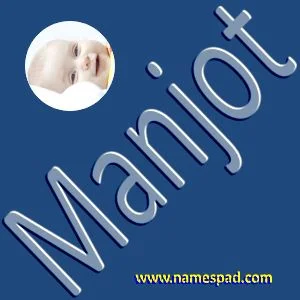 Name:-

Manjot

(मनजोत)

Meaning of Manjot:- Light of your heart
Origin:- Hindu
Gender:- Boy
Rashi:- Leo (Simha Rashi)
Star (Nakshatra):- Magha
Numerology:- 4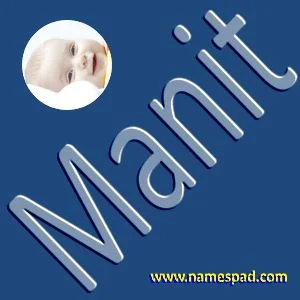 Name:-

Manit

(मनीत)

Meaning of Manit:- One who wins heart, Highly respected, Celebrated
Origin:- Hindu
Gender:- Boy
Rashi:- Leo (Simha Rashi)
Star (Nakshatra):- Magha
Numerology:- 4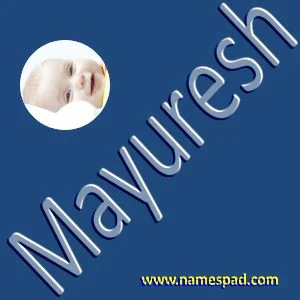 Name:-

Mayuresh

(मयूरेश)

Meaning of Mayuresh:- Karthikeya – son of Lord Shiva and Goddess Parvati. Lord of peacock
Origin:- Hindu
Gender:- Boy
Rashi:- Leo (Simha Rashi)
Star (Nakshatra):- Magha
Numerology:- 9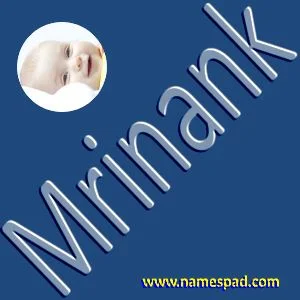 Name:-

Mrinank

(मृणांक)

Meaning of Mrinank:- Moon
Origin:- Hindu
Gender:- Boy
Rashi:- Leo (Simha Rashi)
Star (Nakshatra):- Magha
Numerology:- 2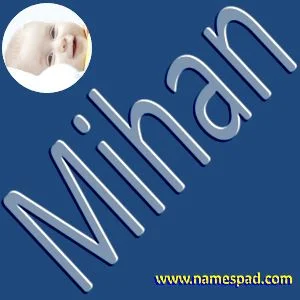 Name:-

Mihan

(मिहान)

Meaning of Mihan:- Cloud, Best Qualities
Origin:- Hindu
Gender:- Boy
Rashi:- Leo (Simha Rashi)
Star (Nakshatra):- Magha
Numerology:- 2
Name:-

Mridul

(मृदुल)

Meaning of Mridul:- Calm, Soft
Origin:- Hindu
Gender:- Boy
Rashi:- Leo (Simha Rashi)
Star (Nakshatra):- Magha
Numerology:- 2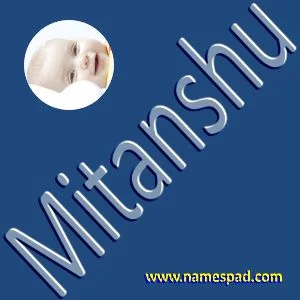 Name:-

Mitanshu

(मितांशु)

Meaning of Mitanshu:- Friendly Element
Origin:- Hindu
Gender:- Boy
Rashi:- Leo (Simha Rashi)
Star (Nakshatra):- Magha
Numerology:- 2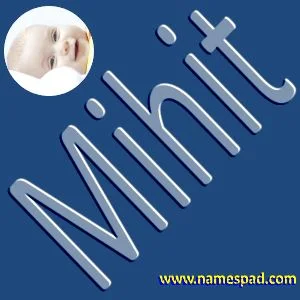 Name:-

Mihit

(मिहित)

Meaning of Mihit:- One of the names of The Sun in Indian mythology
Origin:- Hindu
Gender:- Boy
Rashi:- Leo (Simha Rashi)
Star (Nakshatra):- Magha
Numerology:- 5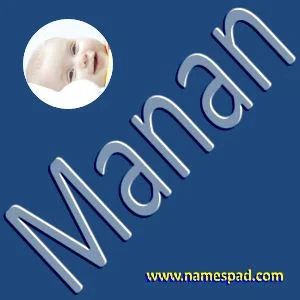 Name:-

Manan

(मनन)

Meaning of Manan:- Repetition, Thinking
Origin:- Hindu
Gender:- Boy
Rashi:- Leo (Simha Rashi)
Star (Nakshatra):- Magha
Numerology:- 7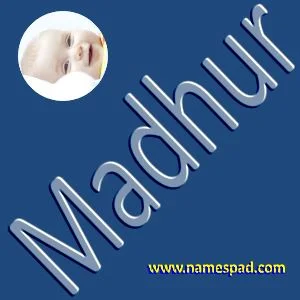 Name:-

Madhur

(मधुर)

Meaning of Madhur:- Sweet, Melodious
Origin:- Hindu
Gender:- Boy
Rashi:- Leo (Simha Rashi)
Star (Nakshatra):- Magha
Numerology:- 4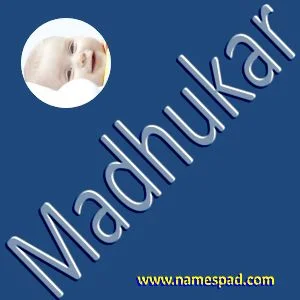 Name:-

Madhukar

(मधुकर)

Meaning of Madhukar:- Honeybee
Origin:- Hindu
Gender:- Boy
Rashi:- Leo (Simha Rashi)
Star (Nakshatra):- Magha
Numerology:- 7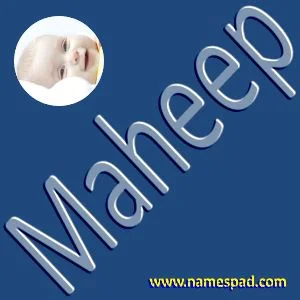 Name:-

Maheep

(महीप)

Meaning of Maheep:- King, Emperor
Origin:- Hindu
Gender:- Boy
Rashi:- Leo (Simha Rashi)
Star (Nakshatra):- Magha
Numerology:- 1
Name:-

Maniram

(मनीराम)

Meaning of Maniram:- Jewel of a person
Origin:- Hindu
Gender:- Boy
Rashi:- Leo (Simha Rashi)
Star (Nakshatra):- Magha
Numerology:- 6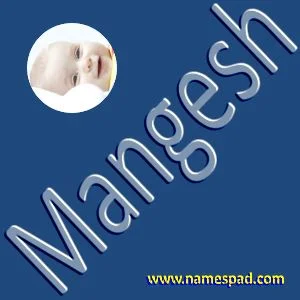 Name:-

Mangesh

(मंगेश)

Meaning of Mangesh:- Lord Shiva, God Bless
Origin:- Hindu
Gender:- Boy
Rashi:- Leo (Simha Rashi)
Star (Nakshatra):- Magha
Numerology:- 4
Name:-

Mandar

(मंदार)

Meaning of Mandar:- Another name of Lord Ganesha, a divine tree, flower
Origin:- Hindu
Gender:- Boy
Rashi:- Leo (Simha Rashi)
Star (Nakshatra):- Magha
Numerology:- 6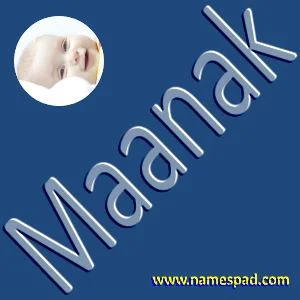 Name:-

Maanak

(मानक)

Meaning of Maanak:- Holy Spirit, affectionate
Origin:- Hindu
Gender:- Boy
Rashi:- Leo (Simha Rashi)
Star (Nakshatra):- Magha
Numerology:- 4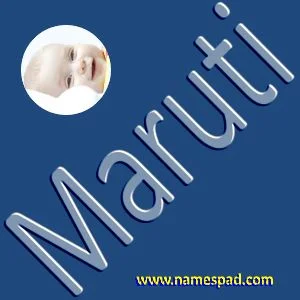 Name:-

Maruti

(मारुती)

Meaning of Maruti:- Lord Hanuman, one of the names of Hanuman
Origin:- Hindu
Gender:- Boy
Rashi:- Leo (Simha Rashi)
Star (Nakshatra):- Magha
Numerology:- 1
Name:-

Marmik

(मार्मिक)

Meaning of Marmik:- Practical, Impressive
Origin:- Hindu
Gender:- Boy
Rashi:- Leo (Simha Rashi)
Star (Nakshatra):- Magha
Numerology:- 5
Name:-

Manuraj

(मनुराज)

Meaning of Manuraj:- Lord Kubera
Origin:- Hindu
Gender:- Boy
Rashi:- Leo (Simha Rashi)
Star (Nakshatra):- Magha
Numerology:- 6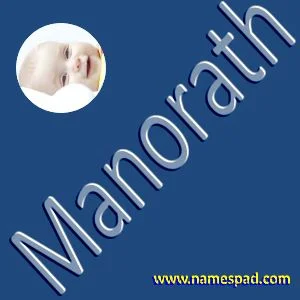 Name:-

Manorath

(मनोरथ)

Meaning of Manorath:- Desire of mind
Origin:- Hindu
Gender:- Boy
Rashi:- Leo (Simha Rashi)
Star (Nakshatra):- Magha
Numerology:- 9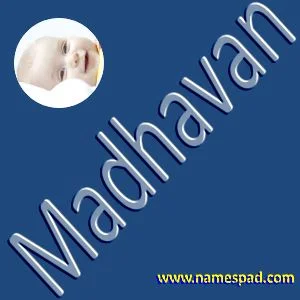 Name:-

Madhavan

(माधवन)

Meaning of Madhavan:- Lord Shiva
Origin:- Hindu
Gender:- Boy
Rashi:- Leo (Simha Rashi)
Star (Nakshatra):- Magha
Numerology:- 1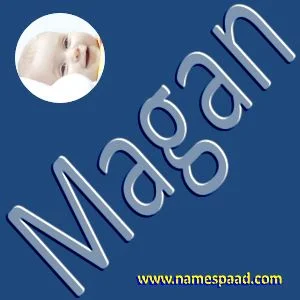 Name:-

Magan

(मगन)

Meaning of Magan:- Absorbed, Engrossed
Origin:- Hindu
Gender:- Boy
Rashi:- Leo (Simha Rashi)
Star (Nakshatra):- Magha
Numerology:- 5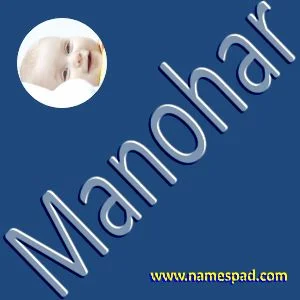 Name:-

Manohar

(मनोहर)

Meaning of Manohar:- Winning heart, charming, a name of Lord Shri Krishna
Origin:- Hindu
Gender:- Boy
Rashi:- Leo (Simha Rashi)
Star (Nakshatra):- Magha
Numerology:- 7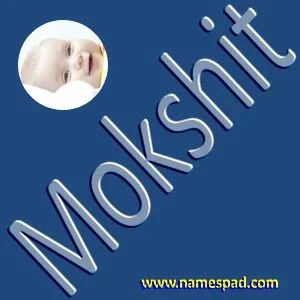 Name:-

Mokshit

(मोक्षित)

Meaning of Mokshit:- Who Gain Moksha, Salvation
Origin:- Hindu
Gender:- Boy
Rashi:- Leo (Simha Rashi)
Star (Nakshatra):- Purva Phalguni
Numerology:- 8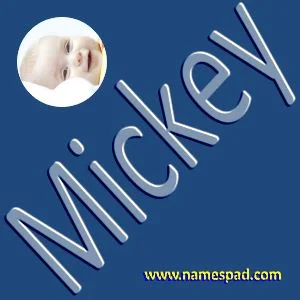 Name:-

Mickey

(मिकी)

Meaning of Mickey:- Who Gain Moksha
Origin:- Hindu
Gender:- Boy
Rashi:- Leo (Simha Rashi)
Star (Nakshatra):- Magha
Numerology:- 2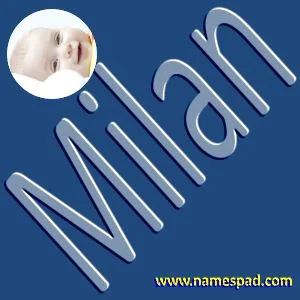 Name:-

Milan

(मिलन)

Meaning of Milan:- Met, Eager
Origin:- Hindu
Gender:- Boy
Rashi:- Leo (Simha Rashi)
Star (Nakshatra):- Magha
Numerology:- 5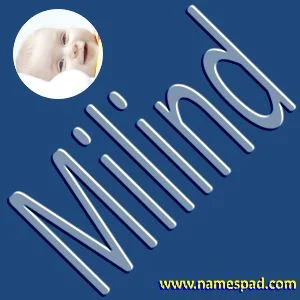 Name:-

Milind

(मिलिंद)

Meaning of Milind:- Honey Bee, One of many names of Lord Shri Krishna
Origin:- Hindu
Gender:- Boy
Rashi:- Leo (Simha Rashi)
Star (Nakshatra):- Magha
Numerology:- 7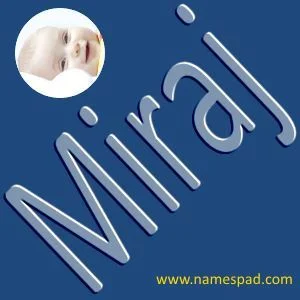 Name:- Miraj (मिराज)
Meaning of Miraj:- Soil of the country, Fantasy
Origin:- Hindu
Gender:- Boy
Rashi:- Leo (Simha Rashi)
Star (Nakshatra):- Magha
Numerology:- 7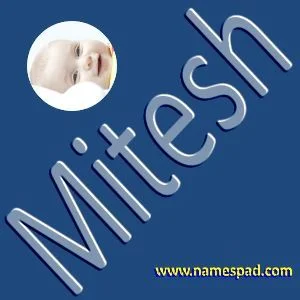 Name:-

Mitesh

(मितेश)

Meaning of Mitesh:- One with few desires
Origin:- Hindu
Gender:- Boy
Rashi:- Leo (Simha Rashi)
Star (Nakshatra):- Magha
Numerology:- 11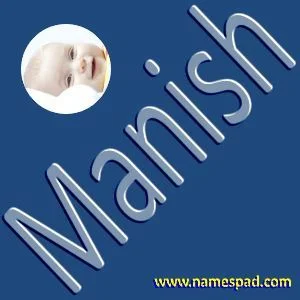 Name:-

Manish

(मनीष)

Meaning of Manish:- Master of heart, God of mind, Intelligent
Origin:- Hindu
Gender:- Boy
Rashi:- Leo (Simha Rashi)
Star (Nakshatra):- Magha
Numerology:- 11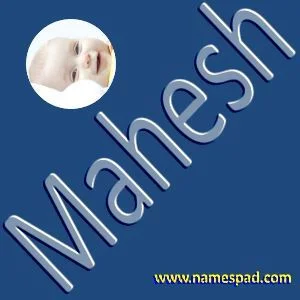 Name:-

Mahesh

(महेश)

Meaning of Mahesh:- Name of lord shiva
Origin:- Hindu
Gender:- Boy
Rashi:- Leo (Simha Rashi)
Star (Nakshatra):- Magha
Numerology:- 9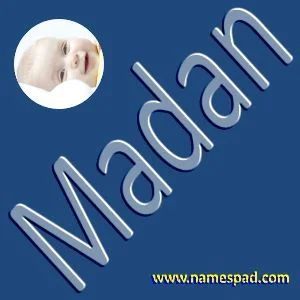 Name:-

Madan

(मदन)

Meaning of Madan:- Pleasing, Loving, Cupid
Origin:- Hindu
Gender:- Boy
Rashi:- Leo (Simha Rashi)
Star (Nakshatra):- Magha
Numerology:- 6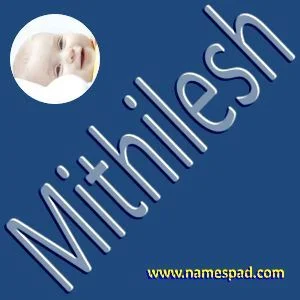 Name:-

Mithilesh

(मिथिलेश)

Meaning of Mithilesh:- The King of Mithila, father of Goddess Sita, King Janak
Origin:- Hindu
Gender:- Boy
Rashi:- Leo (Simha Rashi)
Star (Nakshatra):- Magha
Numerology:- 4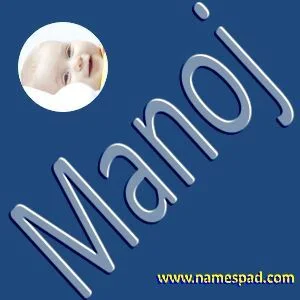 Name:-

Manoj

(मनोज)

Meaning of Manoj:- Born in mind love
Origin:- Hindu
Gender:- Boy
Rashi:- Leo (Simha Rashi)
Star (Nakshatra):- Magha
Numerology:- 8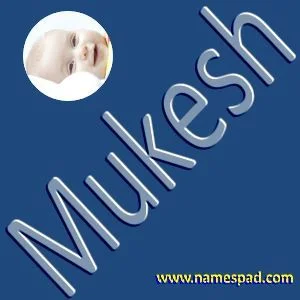 Name:-

Mukesh

(मुकेश)

Meaning of Mukesh:- Cupid, Lord Shiva, Lord of joy
Origin:- Hindu
Gender:- Boy
Rashi:- Leo (Simha Rashi)
Star (Nakshatra):- Magha
Numerology:- 5
Name:-

Mayank

(मयंक)

Meaning of Mayank:- Moon
Origin:- Hindu
Gender:- Boy
Rashi:- Leo (Simha Rashi)
Star (Nakshatra):- Magha
Numerology:- 5
Name:-

Mohit

(मोहित)

Meaning of Mohit:- Enchanted by beauty, Attracted, Charming
Origin:- Hindu
Gender:- Boy
Rashi:- Leo (Simha Rashi)
Star (Nakshatra):- Purva Phalguni
Numerology:- 3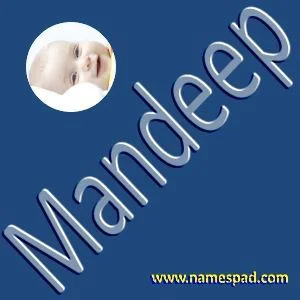 Name:-

Mandeep

(मनदीप)

Meaning of Mandeep:- Light of mind
Origin:- Hindu
Gender:- Boy
Rashi:- Leo (Simha Rashi)
Star (Nakshatra):- Magha
Numerology:- 4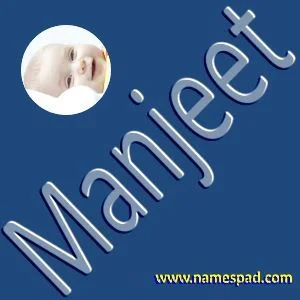 Name:-

Manjeet

(मंजीत)

Meaning of Manjeet:- Conqueror of the mind, The Winner
Origin:- Hindu
Gender:- Boy
Rashi:- Leo (Simha Rashi)
Star (Nakshatra):- Magha
Numerology:- 22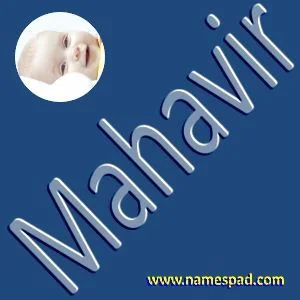 Name:- Mahavir (महावीर)
Meaning of Mahavir:- Lord Hanuman, Courageous, Lord Mahavir: Founder of Jain Religion
Origin:- Hindu
Gender:- Boy
Rashi:- Leo (Simha Rashi)
Star (Nakshatra):- Magha
Numerology:- 1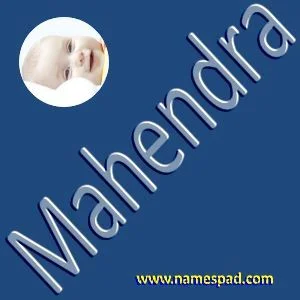 Name:-

Mahendra

(महेंद्र)

Meaning of Mahendra:- Lord Indra
Origin:- Hindu
Gender:- Boy
Rashi:- Leo (Simha Rashi)
Star (Nakshatra):- Magha
Numerology:- 1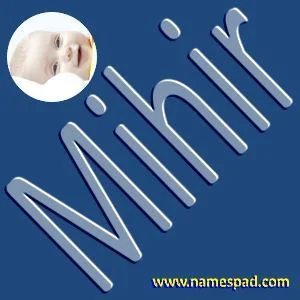 Name:- Mihir (मिहिर)
Meaning of Mihir:- The Sun, Sunrays
Origin:- Hindu
Gender:- Boy
Rashi:- Leo (Simha Rashi)
Star (Nakshatra):- Magha
Numerology:- 3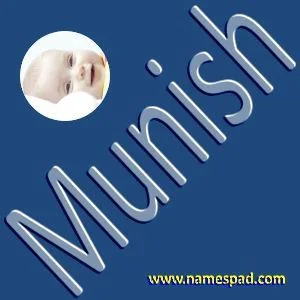 Name:-

Munish

(मुनीश)

Meaning of Munish:- Lord Buddha
Origin:- Hindu
Gender:- Boy
Rashi:- Leo (Simha Rashi)
Star (Nakshatra):- Magha
Numerology:- 3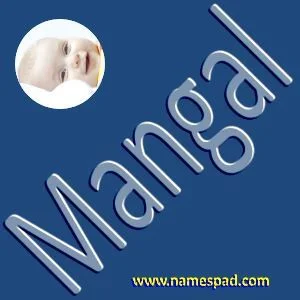 Name:-

Mangal

(मंगल)

Meaning of Mangal:- Auspiciousness
Origin:- Hindu
Gender:- Boy
Rashi:- Leo (Simha Rashi)
Star (Nakshatra):- Magha
Numerology:- 3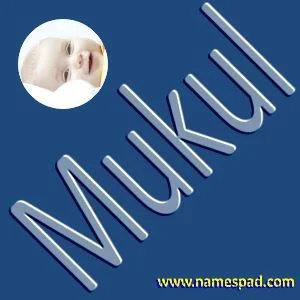 Name:-

Mukul

(मुकुल)

Meaning of Mukul:- First blossom, Bud, Soul
Origin:- Hindu
Gender:- Boy
Rashi:- Leo (Simha Rashi)
Star (Nakshatra):- Magha
Numerology:- 6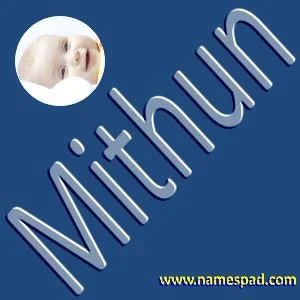 Name:-

Mithun

(मिथुन)

Meaning of Mithun:- Couple
Origin:- Hindu
Gender:- Boy
Rashi:- Leo (Simha Rashi)
Star (Nakshatra):- Magha
Numerology:- 4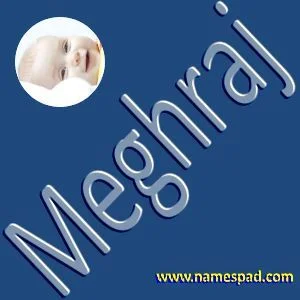 Name:-

Meghraj

(मेघराज)

Meaning of Meghraj:- Cloud, King of clouds
Origin:- Hindu
Gender:- Boy
Rashi:- Leo (Simha Rashi)
Star (Nakshatra):- Magha
Numerology:- 6
Name:-

Mrityunjay

(मृत्युंजय)

Meaning of Mrityunjay:- Lord shiva, conqueror of death
Origin:- Hindu
Gender:- Boy
Rashi:- Leo (Simha Rashi)
Star (Nakshatra):- Magha
Numerology:- 3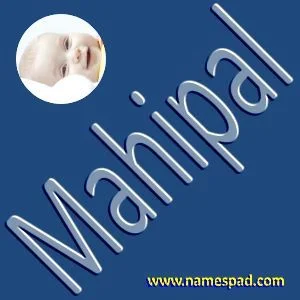 Name:-

Mahipal

(महिपाल)

Meaning of Mahipal:- A king, Lord Krishna
Origin:- Hindu
Gender:- Boy
Rashi:- Leo (Simha Rashi)
Star (Nakshatra):- Magha
Numerology:- 6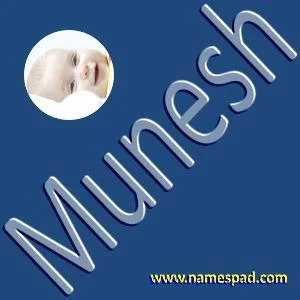 Name:-

Munesh

(मुनेश)

Meaning of Munesh:- Saint, Lord Buddha
Origin:- Hindu
Gender:- Boy
Rashi:- Leo (Simha Rashi)
Star (Nakshatra):- Magha
Numerology:- 1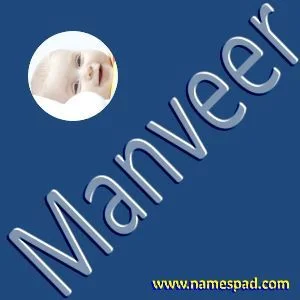 Name:-

Manveer

(मनवीर)

Meaning of Manveer:- Brave from heart, Courageous
Origin:- Hindu
Gender:- Boy
Rashi:- Leo (Simha Rashi)
Star (Nakshatra):- Magha
Numerology:- 1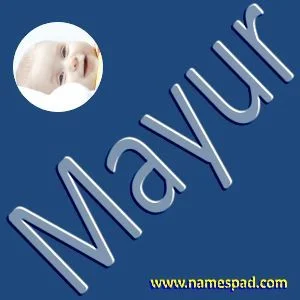 Name:-

Mayur

(मयूर)

Meaning of Mayur:- Peacock
Origin:- Hindu
Gender:- Boy
Rashi:- Leo (Simha Rashi)
Star (Nakshatra):- Magha
Numerology:- 6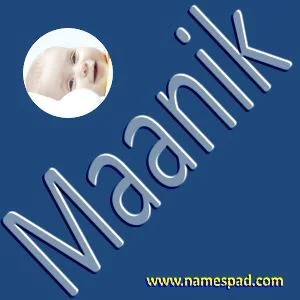 Name:-

Maanik

(माणिक)

Meaning of Maanik:- Ruby, Gem, valued
Origin:- Hindu
Gender:- Boy
Rashi:- Leo (Simha Rashi)
Star (Nakshatra):- Magha
Numerology:- 22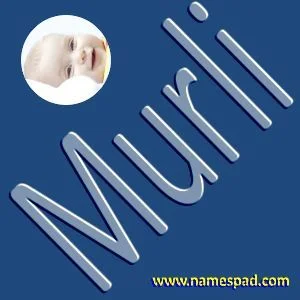 Name:-

Murli

(मुरली)

Meaning of Murli:- Flute
Origin:- Hindu
Gender:- Boy
Rashi:- Leo (Simha Rashi)
Star (Nakshatra):- Magha
Numerology:- 1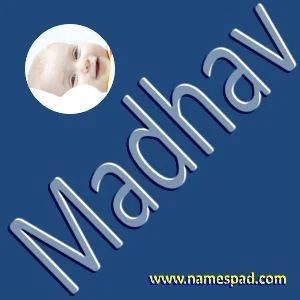 Name:-

Madhav

(माधव)

Meaning of Madhav:- Another name of Shri Lord Krishna, Sweet like honey
Origin:- Hindu
Gender:- Boy
Rashi:- Leo (Simha Rashi)
Star (Nakshatra):- Magha
Numerology:- 5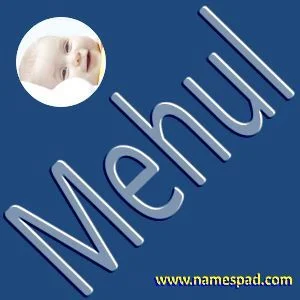 Name:-

Mehul

(मेहुल)

Meaning of Mehul:- Cloud, Rain
Origin:- Hindu
Gender:- Boy
Rashi:- Leo (Simha Rashi)
Star (Nakshatra):- Magha
Numerology:- 5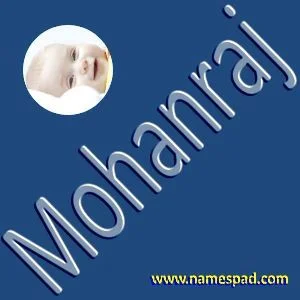 Name:- Mohanraj (मोहनराज)
Meaning of Mohanraj:- Interesting, Attractive, Lord Krishna
Origin:- Hindu
Gender:- Boy
Rashi:- Leo (Simha Rashi)
Star (Nakshatra):- Purva Phalguni
Numerology:- 8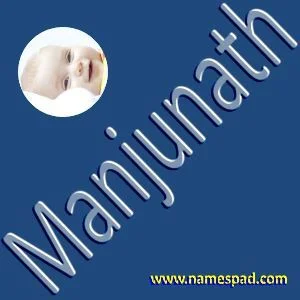 Name:-

Manjunath

(मंजुनाथ)

Meaning of Manjunath:- Lord Shiva, Cloud
Origin:- Hindu
Gender:- Boy
Rashi:- Leo (Simha Rashi)
Star (Nakshatra):- Magha
Numerology:- 3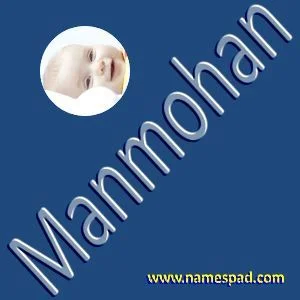 Name:- Manmohan (मनमोहन)
Meaning of Manmohan:- Lord Krishna, Pleasing
Origin:- Hindu
Gender:- Boy
Rashi:- Leo (Simha Rashi)
Star (Nakshatra):- Magha
Numerology:- 7