In this post, we have prepared a list of new and cute Hindu Baby Girl Names Starting With Dh. Along with the meaning of those names. We hope you like the girls' names given below.
Every parent wants their newborn baby name to be very simple and attractive as well as have good meaning. That's why they think a lot before naming the baby.
That's why they try to collect names and information related to them in different ways, keeping in mind these problems of those parents, we have collected this list of baby girl names that start with the letter D for you. So that we can make your name search process easy and you can give the perfect name to your newborn baby girl.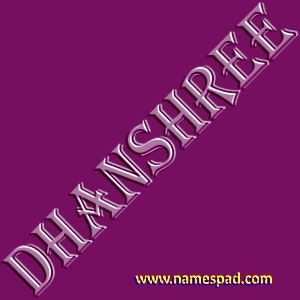 Name:-

Dhanshree

(धनश्री)

Meaning of Dhanshree:- Goddess of wealth/Goddess Lakshmi, a raga in classical music
Origin:- Hindu
Gender:- Girl
Rashi:- Sagittarius (Dhanu Rashi)
Star (Nakshatra):- Purvashada
Numerology:- 11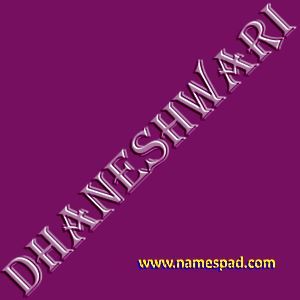 Name:-

Dhaneshwari

(धनेश्वरी)

Meaning of Dhaneshwari:- Goddess of wealth/Goddess Lakshmi
Origin:- Hindu
Gender:- Girl
Rashi:- Sagittarius (Dhanu Rashi)
Star (Nakshatra):- Purvashada
Numerology:- 2
Name:-

Dhanuja

(धनुजा)

Meaning of Dhanuja:- Arujuna Bow
Origin:- Hindu
Gender:- Girl
Rashi:- Sagittarius (Dhanu Rashi)
Star (Nakshatra):- Purvashada
Numerology:- 2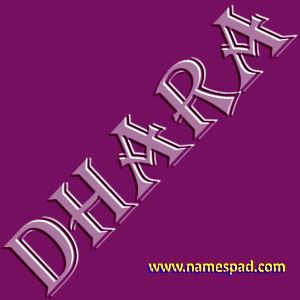 Name:-

Dhara

(धारा/धरा)

Meaning of Dhara:- Water flow from height, rain, Earth
Origin:- Hindu
Gender:- Girl
Rashi:- Sagittarius (Dhanu Rashi)
Star (Nakshatra):- Purvashada
Numerology:- 5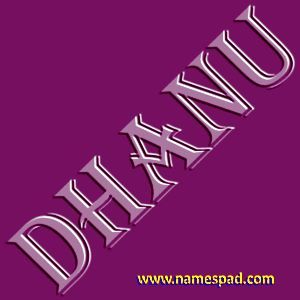 Name:-

Dhanu (धनु)

Meaning of Dhanu:- Sagittarius, Name of a Zodiac, Bow
Origin:- Hindu
Gender:- Girl
Rashi:- Sagittarius (Dhanu Rashi)
Star (Nakshatra):- Purvashada
Numerology:- 3
Cute & Unique Hindu Baby Girl Names Starting With D (2021)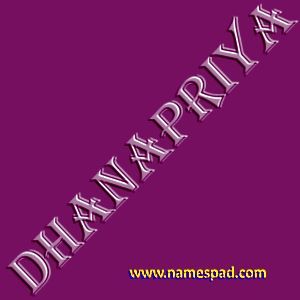 Name:-

Dhanapriya

(धनप्रिया)

Meaning of Dhanapriya:- Money lover
Origin:- Hindu
Gender:- Girl
Rashi:- Sagittarius (Dhanu Rashi)
Star (Nakshatra):- Purvashada
Numerology:- 3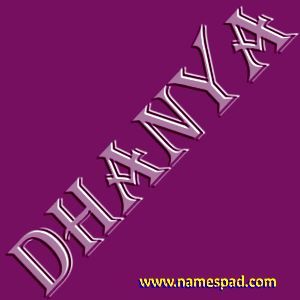 Name:-

Dhanya

(धान्या)

Meaning of Dhanya:- Happy, blessed, lucky
Origin:- Hindu
Gender:- Girl
Rashi:- Sagittarius (Dhanu Rashi)
Star (Nakshatra):- Purvashada
Numerology:- 8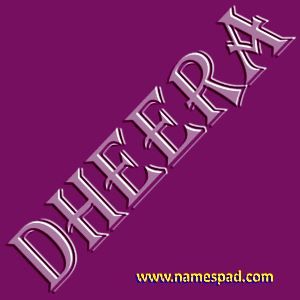 Name:-

Dheera

(धीरा)

Meaning of Dheera:- Courage, endurance
Origin:- Hindu
Gender:- Girl
Rashi:- Sagittarius (Dhanu Rashi)
Star (Nakshatra):- Purvashada
Numerology:- 5
Name:-

Dhenuka

(धेनुका)

Meaning of Dhenuka:- Derived from Kamadhenu
Origin:- Hindu
Gender:- Girl
Rashi:- Sagittarius (Dhanu Rashi)
Star (Nakshatra):- Purvashada
Numerology:- 1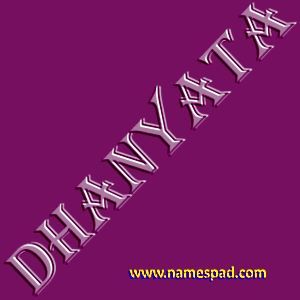 Name:-

Dhanyata

(धन्यता)

Meaning of Dhanyata:- Blessed, Good luck, fulfillment
Origin:- Hindu
Gender:- Girl
Rashi:- Sagittarius (Dhanu Rashi)
Star (Nakshatra):- Purvashada
Numerology:- 11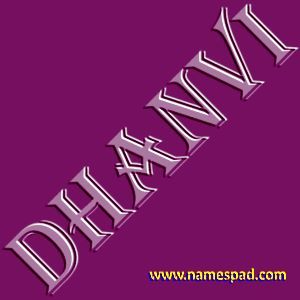 Name:-

Dhanvi

(धनवी)

Meaning of Dhanvi:- A woman who is rich and wealthy. Goddess Lakshmi
Origin:- Hindu
Gender:- Girl
Rashi:- Sagittarius (Dhanu Rashi)
Star (Nakshatra):- Purvashada
Numerology:- 4
Name:-

Dharani

(धारणी)

Meaning of Dharani:- Earth, Bearer
Origin:- Hindu
Gender:- Girl
Rashi:- Sagittarius (Dhanu Rashi)
Star (Nakshatra):- Purvashada
Numerology:- 1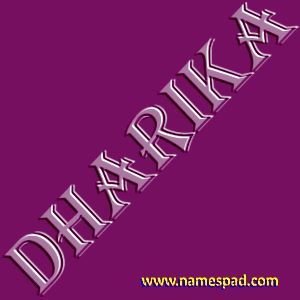 Name:-

Dharika

(धारिका)

Meaning of Dharika:- First
Origin:- Hindu
Gender:- Girl
Rashi:- Sagittarius (Dhanu Rashi)
Star (Nakshatra):- Purvashada
Numerology:- 7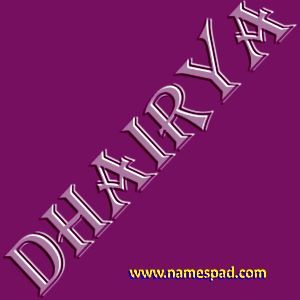 Name:-

Dhairya

(धैर्या)

Meaning of Dhairya:- Eourage, Endurance
Origin:- Hindu
Gender:- Girl
Rashi:- Sagittarius (Dhanu Rashi)
Star (Nakshatra):- Purvashada
Numerology:- 3
Name:-

Dhrishti

(धृष्टि)

Meaning of Dhrishti:- Sight
Origin:- Hindu
Gender:- Girl
Rashi:- Sagittarius (Dhanu Rashi)
Star (Nakshatra):- Purvashada
Numerology:- 5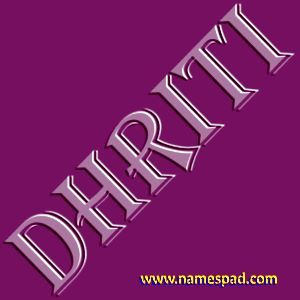 Name:-

Dhriti

(धृति)

Meaning of Dhriti:- Courage, Steadiness, Command, Pleasure, Determination
Origin:- Hindu
Gender:- Girl
Rashi:- Sagittarius (Dhanu Rashi)
Star (Nakshatra):- Purvashada
Numerology:- 5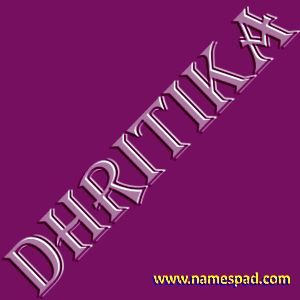 Name:-

Dhritika

(धृतिका)

Meaning of Dhritika:- Earth, Supporting
Origin:- Hindu
Gender:- Girl
Rashi:- Sagittarius (Dhanu Rashi)
Star (Nakshatra):- Purvashada
Numerology:- 8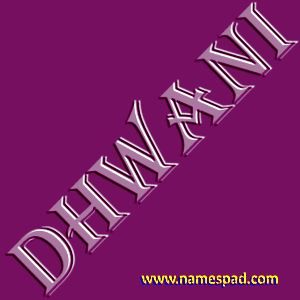 Name:-

Dhwani

(ध्वनि)

Meaning of Dhwani:- Voice, Sound
Origin:- Hindu
Gender:- Girl
Rashi:- Sagittarius (Dhanu Rashi)
Star (Nakshatra):- Purvashada
Numerology:- 5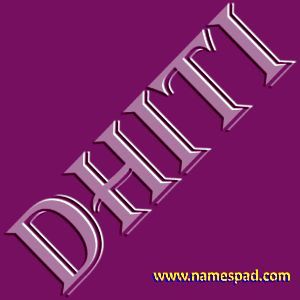 Name:-

Dhiti

(धिति)

Meaning of Dhiti:- Idea, Prayer, Wisdom
Origin:- Hindu
Gender:- Girl
Rashi:- Sagittarius (Dhanu Rashi)
Star (Nakshatra):- Purvashada
Numerology:- 5
How do you like the names are given in this list of Hindu Baby Girl Names Starting With Dh, tell us by writing in the comment box, as well as like and share this post! Thank you